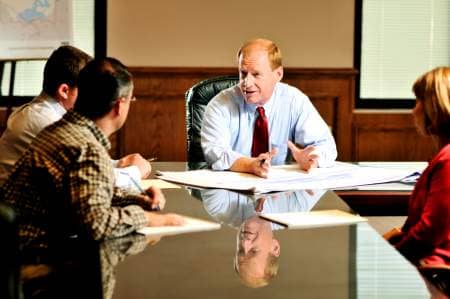 Roger W. Griffith, P.E. provides forensic engineering investigations, litigation support, and expert witness testimony in cases related to mechanical/plumbing/piping system design, hot water systems/scalding, carbon monoxide poisoning, gas appliance venting, fuel gas fires & explosions, legionella outbreaks, and failures involving mechanical/plumbing/sprinkler systems. He represents plaintiffs and defendants and has provided testimony at depositions, arbitration hearings, and trials.
Mr. Griffith has over 40 years of experience designing plumbing, piping, HVAC, and sprinkler systems. He is a licensed professional engineer in 29 states. As the founder and principal engineer of Griffith Engineering & Consulting, his design experience with commercial and industrial projects includes convention centers, schools, office buildings, condominiums, apartment buildings, hotels, churches, manufacturing facilities, medical buildings, restaurants, historic buildings, dormitories, fire halls, and maintenance facilities.
Before founding Griffith Engineering and Consulting, Mr. Griffith worked for the Tennessee Valley Authority, an electric utility, for 14 years as a mechanical engineer with experience in the design, maintenance, and operation of pumps, piping, valves, heat exchangers, and boilers. He also had extensive training and experience in problems -solving investigations, root cause analysis, and failure analysis, teaching many courses on these subjects throughout the company.